UNDER THE MOON NIGHTS
A women's circle to connect with our bodies and hearts
under the moons's energy.
Twice a month, on Wednesday evenings, we gather under the NEW & FULL moon to embrace her energy, move our bodies and connect to our intuition, emotions and deepest desires.
This 2-hour women's circle will allow you to pause, slow down, reflect, express yourself and align your heart & soul in the company of like-minded souls under the magic of the collective energy. Join me and a beautiful group of women for a candlelit and soulful evening. Every circle is unique as each woman brings her own magic and uniqueness to it.
It's for the women who gaze at the moon every night, the moon lovers, the women who are curious to connect deeper with themselves and be part of a community of women who speak the same soul language, the women who are on autopilot mode and feel disconnected from themselves and their bodies. This if for you. For all of you. Inclusive and no experience needed.
♡ Gentle yoga
♡ Guided meditation
♡ Wild-hearted dancing
♡ Intentions setting
♡ Guided visualisation
♡ Burning ceremony (on full moons)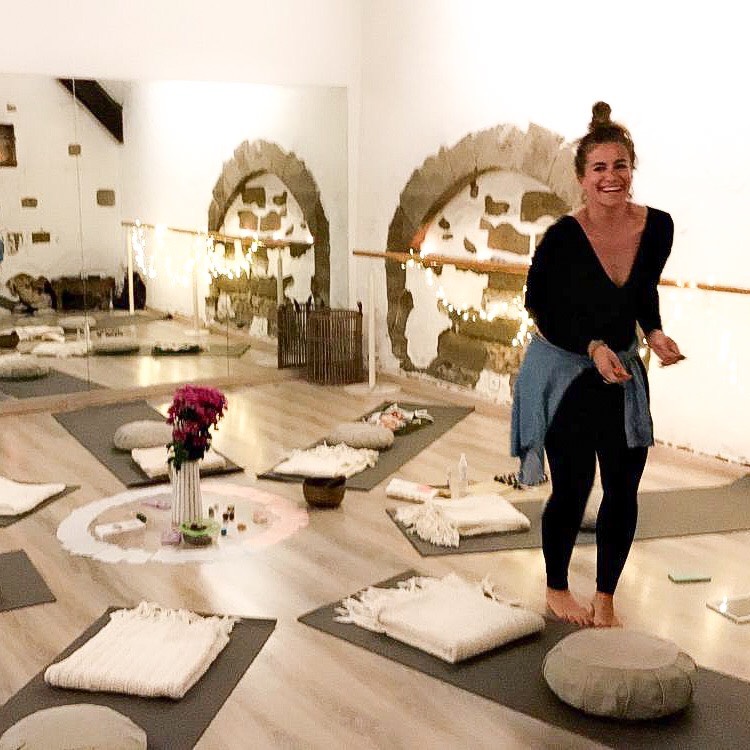 + Candlelit & cosy evening
+ Essential oils
+ Moon lovers playlist
+ Oracle cards
+ Chocolate & herbal teas
+ Floating on the collective energy
I love connecting to the moon and would love to share some of her wisdom with you. It's also about community and creating a space for women to express and be themselves. Something quite magical happens when women get together.

Your investment: 50 CHF or bring a friend and pay 45 CHF each. (Pay cash at the door or TWINT).
Please consider not cancelling last minute as it may prevent other women to join as it is limited. Thank you for your understanding.
UNDER THE NEW MOON
"Under The New Moon" is a monthly women's circle and community that gather under the new moon to create magic, set intentions, dance it out, express ourselves through movement and our voices as we share, listen, hold space for each and every women that enters this sacred space. We connect to the moon, to our feminine energy and nourish our soul connection.
New moon is a time for renewal and an opportunity to bring your desires to life. It's the beginning of a new cycle. Her energy is receptive, intuitive, fertile and powerful. The darkness of the moon invites us to tune inwards and reflect. It's an ideal time to plant the seeds of your dreams.

It's all about (re)connecting to our inner guidance, intuition and body to listen to that little voice within us so we can access our deepest desires and create a soulful container to bring them to life. All about alignment and creative expression of our emotions through dancing .
UNDER THE FULL MOON
"Under the Full Moon" is a monthly women's circle and community that gather under the full moon to let go, release and shake it out. The full moon is a good time to clear the energy, old habits and stuck emotions or anything we'd like to release. We don't always get a chance to slow down and reflect on the things that no longer serves us. We need to clear the space in our minds and hearts to invite and receive the goodness we daydream about.
I'll introduce you to rituals on letting go of old stories and energies that are keeping us stuck. Full moons are filled with life force energy and can heighten our emotions. I'll guide you to some self-care practices to connect deeper with your body and emotional health, to express yourself through dancing and will talk a bit more of the connection we have between the moon and our menstrual cycle.


RSVP for the upcoming "Under the Moon night"
Upcoming circle on Wednesday October 23rd 2019